Presentazione

     Innovative aspects     Musical examples     Contact us     Author    
User Manual      Screenshots     Video tutorials     Welcome
Paolo Maria Guardiani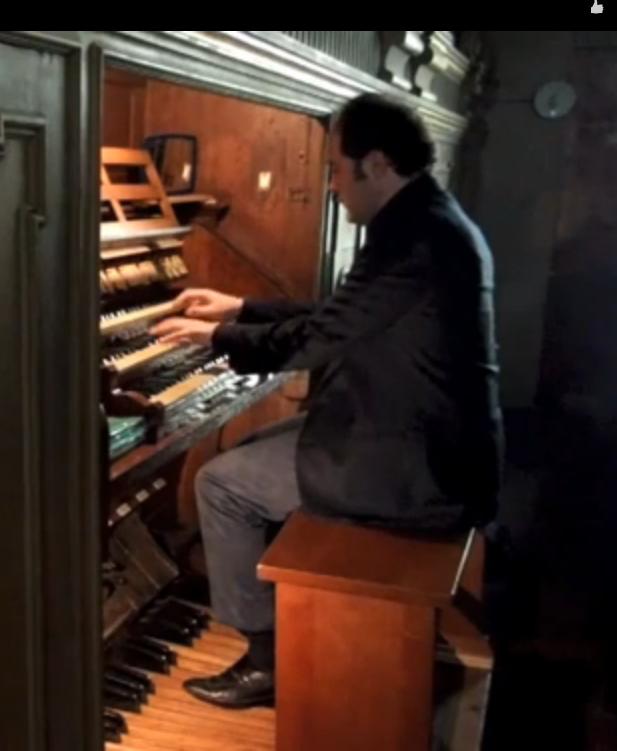 Paolo Maria Guardiani was born in Turin in 1973.
He graduated in Organ and Organ Composition from Conservatorio Giuseppe Verdi (Turin) under the guidance of Masters Mauro Pappagallo and Guido Donati.
He got a High Diploma in Organ from Conservatiore National de Region in Lion in 1999 in Luois Robilliard's class with medaille d'or and perfectionnement course.
He got a Choir Music and Choir Direction Diploma in 2005 from Conservatorio Giuseppe Verdi in Turin under the guidance of Master Sergio Pasteris.
In October 2007 he got his Diploma Accademico di II Livello in Music Disciplines – Organ with magna cum laude.
From 1995 to 1998 he perfected his technique with René Saorgin, holder of a Professorship in Organ at the Conservatory of Nice until 1996 and then organist at the Cathedral of Montecarlo.
He has played in concerts at Montecarlo (Principality of Monaco); Essen, Oberhausen, Hamburg (Germany); Rozay-en-Brie, Grand Rivière, le-Val, Saint-Raphaël, Aups (France); Warsaw, Jedrzejów and Radom (Poland); Västerås (Sweden); Gernika (Spain); Venice (where he took part for many years in the celebrations in honour of Vivaldi in a duo with Flute master Paolo Bisa, and, in 1998, in the International Venice Festival at Chiesa della Pietà); and in many other important Italian cities.
On Decemer 2010 he played in concert at the Central Synagogue in New York.
He has also taken part in many master classes: in Palencia (Spain) with Francis Chapelet, and in all those organised by ASPOR Piemonte taught by Ludger Lohmann (from 2004 to 2009) and Louis Robilliard (from 2005 to 2009).
He has been the director of the Liturgical Choir San Filippo in Turin from 1996 to 2010.
He has been the organist in chief of Madonna degli Angeli Church in Turin since 1995.
In July 2002, for the Festival of Avenches (Switzerland), he has taken part in the realisation of Giacomo Puccini's Tosca with the Philharmonic Orchestra of Turin.
He now plays regularly in a duo with Violin Master Marco Casazza.
He is a Music teacher at Sacro Cuore and Santissimo Natale schools in Turin.
In 2005 he invented a micro-tonal music software for PC (www.pymmusic.com).
He is a founder member of ASPOR Piemonte (an association for the development of the regional organ heritage)

Presentazione

     Innovative aspects     Musical examples     Contact us     Author